Vitamin D3 Pure 60 Ct.
Most physicians will always want to check your Vitamin D level, as for most of us, we don't get the level of this necessary vitamin from the sun. Dietary sources are limited. Vitamin D is known to help maintain heart health and a strong immune system, in addition to strengthening bones and binding calcium. Vitamin D also improves the function of muscles, which in turn can improve and lessen the likelihood of falling, helping to protect against fractures.The health benefits of Vitamin D are both preventative and reparative. By supplementing Vitamin D with your diet, you will be better equipped to fight off colds and ailments, in addition to helping prevent many types of diseases.
High levels of Vitamin D3 are often given to patients during treatment to recover from different illnesses and diseases associated with Vitamin D deficiency. The best way to ensure that you are getting sufficient Vitamin D is by taking a supplement. The type of Vitamin D you should purchase is vitamin D3 (also called cholecalciferol).
What benefits can occur from taking Vitamin D3 Pure from Go Pure Labs?
Helps maintain proper bone structure.
Balancing high blood pressure and high cholesterol.
Known to control diabetes, obesity and muscle weakness.  
Supports the heart and muscles.
Can help fight against autoimmune disorders, depression, influenza and osteoporosis.
Vitamin D3 Pure from Go Pure Labs contains:
5,000 IU of Vitamin D (as Vitamin D3), per one softgel.
Rapid release and easy to swallow softgel capsules.
A product containing zero fillers, binders or artificial ingredients.
A product manufactured in the USA at FDA inspected and GMP approved facilities.
---
Ingredients & Serving Size
SUGGESTED USE: As a dietary supplement take one (1) softgel once daily. For best results take 20-30 min before a meal with an 8oz. glass of water or as directed by your healthcare professional.
CAUTION: Do not exceed recommended dose.   Pregnant or nursing mothers, children under the age of 18, and individuals with a known medical condition should consult a physician before using this or any dietary supplement.
Always consult your primary care physician before taking any supplement or medication.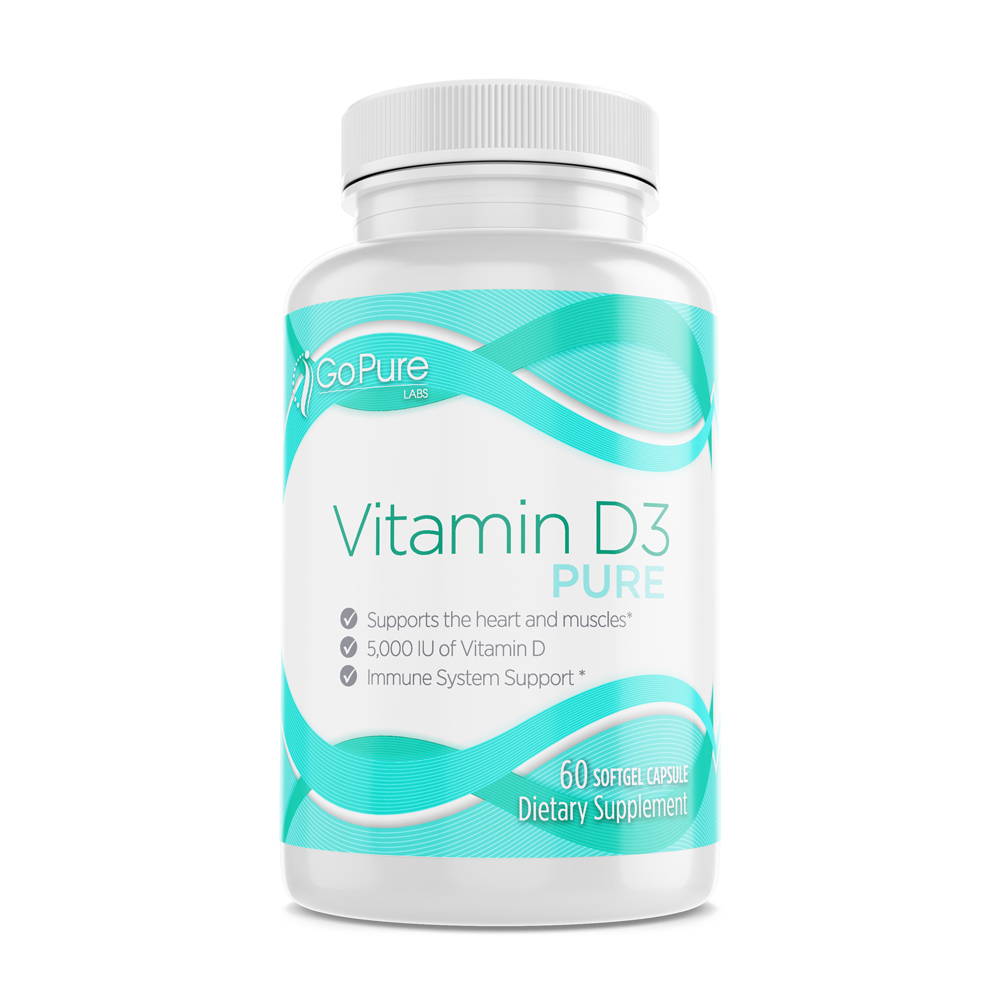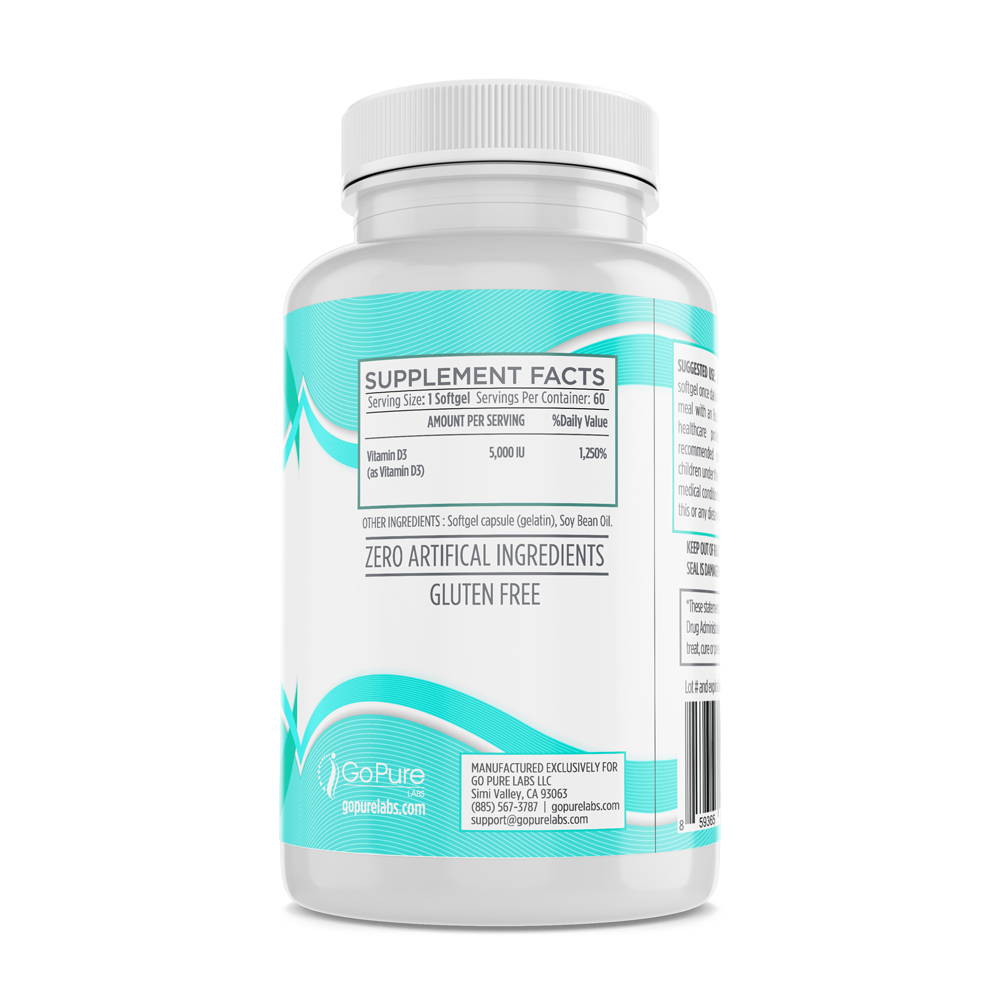 ---
* Product statements have not been evaluated by the FDA. Products are not intended to diagnose, treat, cure, or prevent any disease.  
* Individual results may vary
Related Items