Male Enhancement Pure 60 Ct.
Men's sexual performance is often affected by stress, anxiety, poor sleep or other medical issues. It's just one of the reasons male performance enhancement pills continue to be increasing in popularity. As many men look to find a more natural solution for performance issues, Go Pure Labs has developed Male Enhancement Pure, a proprietary blend of natural ingredients that may aid in increasing sexual health.
Male Enhancement Pure combines the mineral Zinc with the popular Tongkat Ali (Eurycoma Longifolia ), Maca and LArginine. Thanks to its testosterone-enhancing properties, Tongkat Ali, one of Asia's best kept secrets, native to the tropical regions of Malaysia, Thailand and Indonesia, the root contains testosterone-enhancing properties. L-Arginine is an essential amino acid serves as the building block of proteins. As insufficient blood flow is a major cause of incomplete erection in men. L-Arginine has been shown to improve blood flow to the genital area by dilating blood vessels and helping the penis to enlarge to its full capacity, thus increasing the size, hardness and frequency of erections. The Maca root is well-known to improve stamina and physical performance; however, studies now show that it is an excellent natural libido and sexual performance booster.
What might you experience from taking Male Enhancement Pure?
Mood enhancement.
Improved blood flow.
Stamina.
Endurance
Male Enhancement Pure from Go Pure Labs contains:
A proprietary blend containing Tongkat Ali, increasing interest in sex

L-Arginine, an amino acid to improve blood flow.

Maca, known to have a positive effect on hormone balance and energy levels.

A product containing zero fillers, binders or artificial ingredients.

A product manufactured in the USA at FDA inspected and GMP approved facilities.
---
Ingredients & Serving Size
SUGGESTED USE: As a dietary supplement take two (2) tablets once a day. For best results take 20-30 min before a meal with an 8oz. glass of water or as directed by your healthcare professional
CAUTION: This product is not intended for pregnant or lactating women, adolescents, individuals on a restricted diet, persons with high blood pressure or heart problems. If you have a known medical condition you should consult with a medical professional before using this or any dietary supplement.
Always consult your primary care physician before taking any supplement or medication.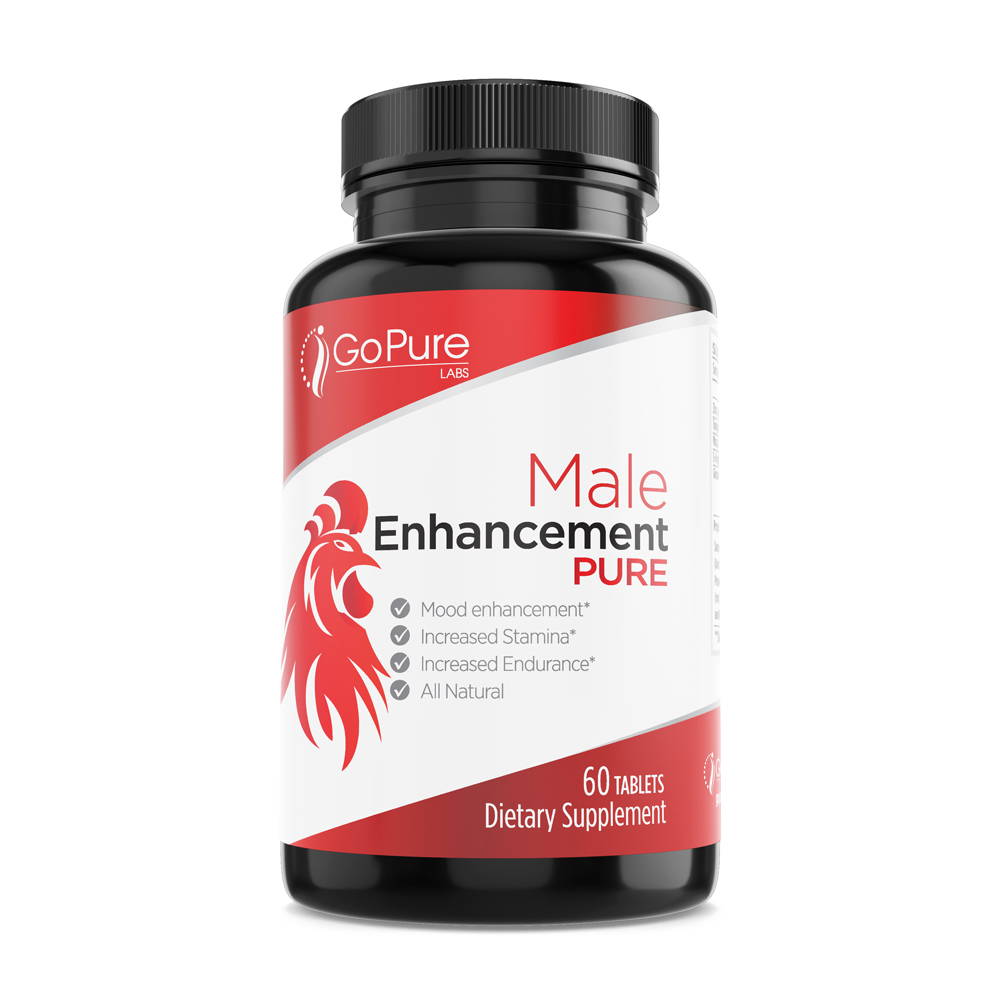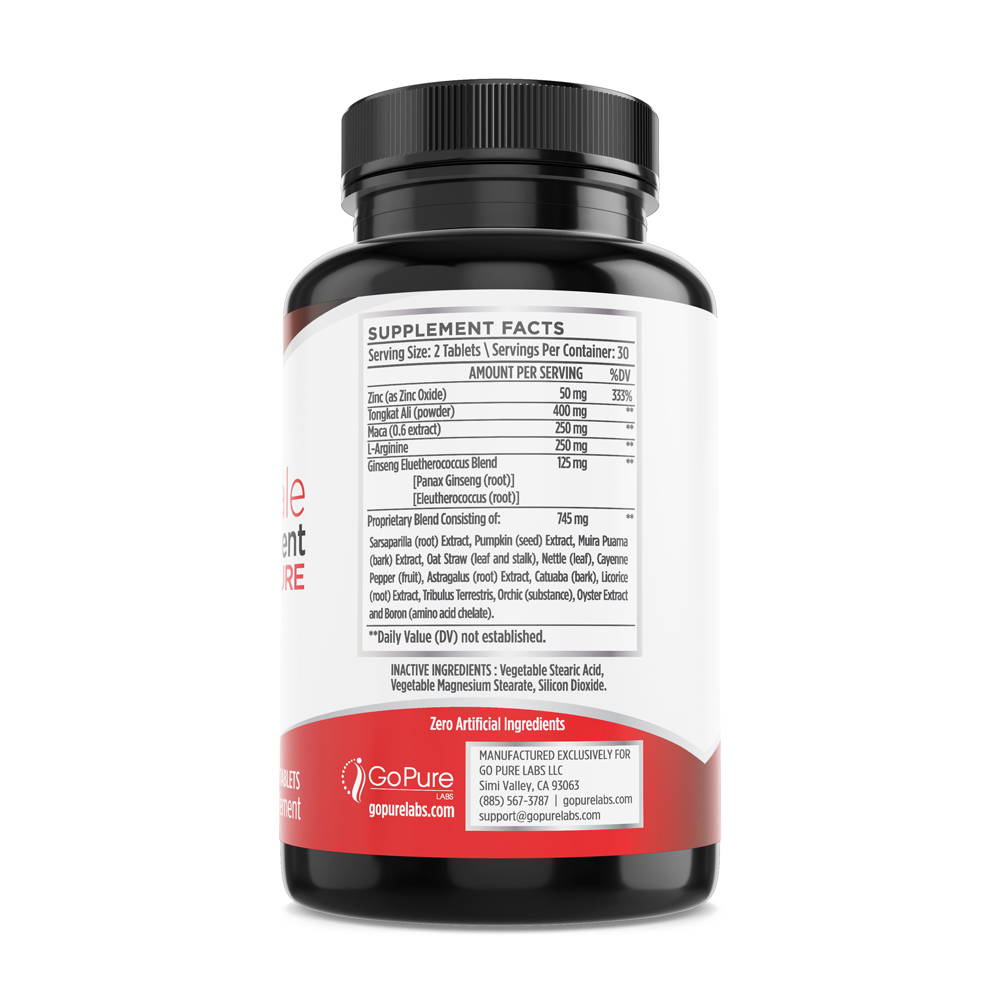 ---
* Product statements have not been evaluated by the FDA. Products are not intended to diagnose, treat, cure, or prevent any disease.  
* Individual results may vary
Customer Reviews
05/27/2019
Jeff B.
United States
Male enhancement
Enjoy the product just wish you could buy two at the same time with the bundle discount.
Related Items