B-12 Drops Pure 2 oz.
Vitamin B-12 is important in maintaining overall good health. It helps the body to form red blood cells and to metabolize carbohydrates, fats and proteins. It is important for the proper function and development of the brain and nerves.Vitamin B-12 is a water-soluble vitamin that helps to increase energy, assist in the formation of red blood cells and support cardiovascular health.
The B-12 Drops Pure from Go Pure Labs is a delicious cherry-flavored drop, and is combined with Riboflavin (required for development and function of the skin, lining of the digestive tract and blood cells), Niacin (needed for the proper function of fats and sugars in the body and to maintain healthy cells) and B-6 (needed to maintain the health of nerves, skin and red blood cells). Vitamin B-12 is a vitamin that is found in meat and dairy products. It is stored in the kidneys, liver and other body tissues.
What types of benefits might you receive from taking B-12 Drops Pure from Go Pure Labs?
Energy production.
Healthy nervous system.
Production of acetylcholine- a neurotransmitter that helps with memory & learning.
Brain health.
The synthesis of red blood cells.
Cardiovascular health.
When you buy pure B-12 Drops Pure from Go Pure Labs, you receive:
A B-12 complex that contains Riboflavin, Niacin and Vitamin B-6.
Easy to use bottle with dropper, ideal for those who have difficulty swallowing capsules and tablets.
A product free of yeast, wheat, milk or milk derivatives, lactose, sugar, soy, artificial color and flavor.
A product manufactured in the USA at FDA inspected and GMP approved facilities.
---
Ingredients & Serving Size
SUGGESTED USE: Shake well before use. Adults, Place one full dropper (1mL) under tongue and hold for 20 seconds before Swallowing.
WARNING: Not intended for use by persons under 18 years of age. Consult with your physician prior to use if you are pregnant or nursing, or if you are taking any other medication.
Always consult your primary care physician before taking any supplement or medication.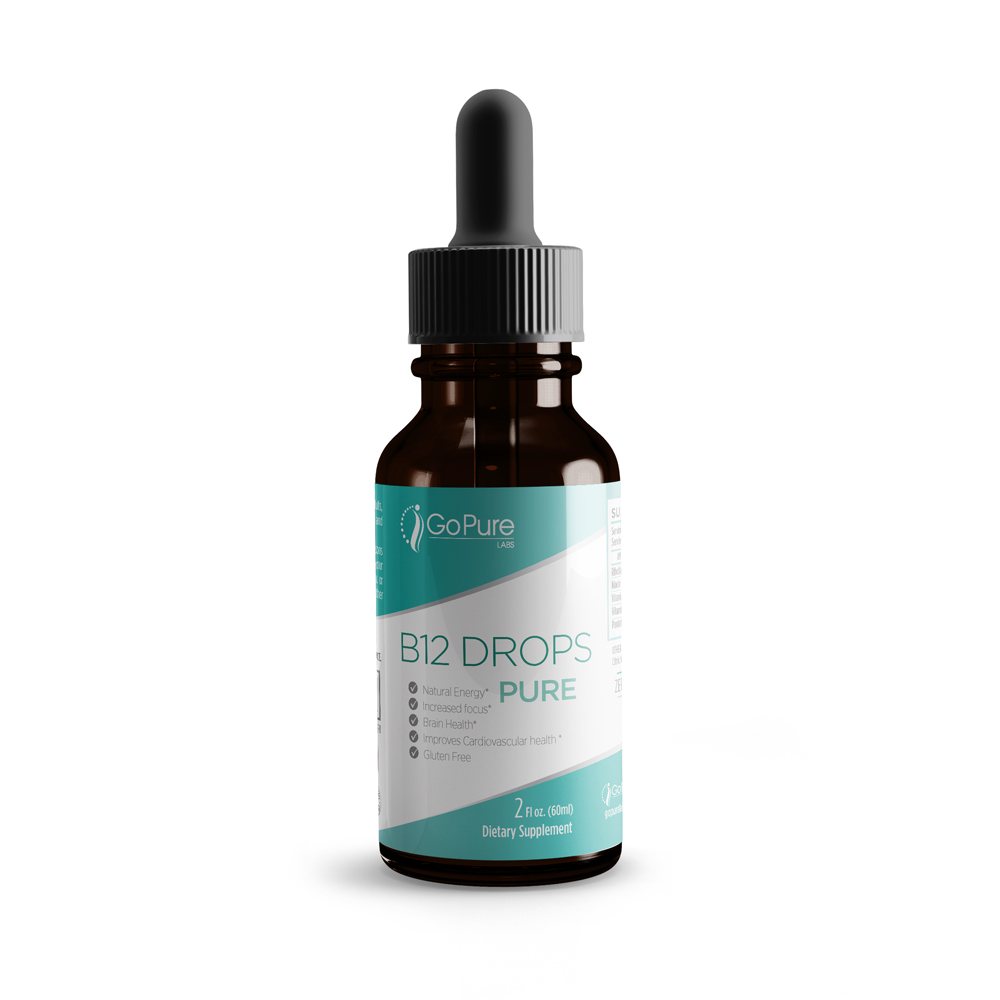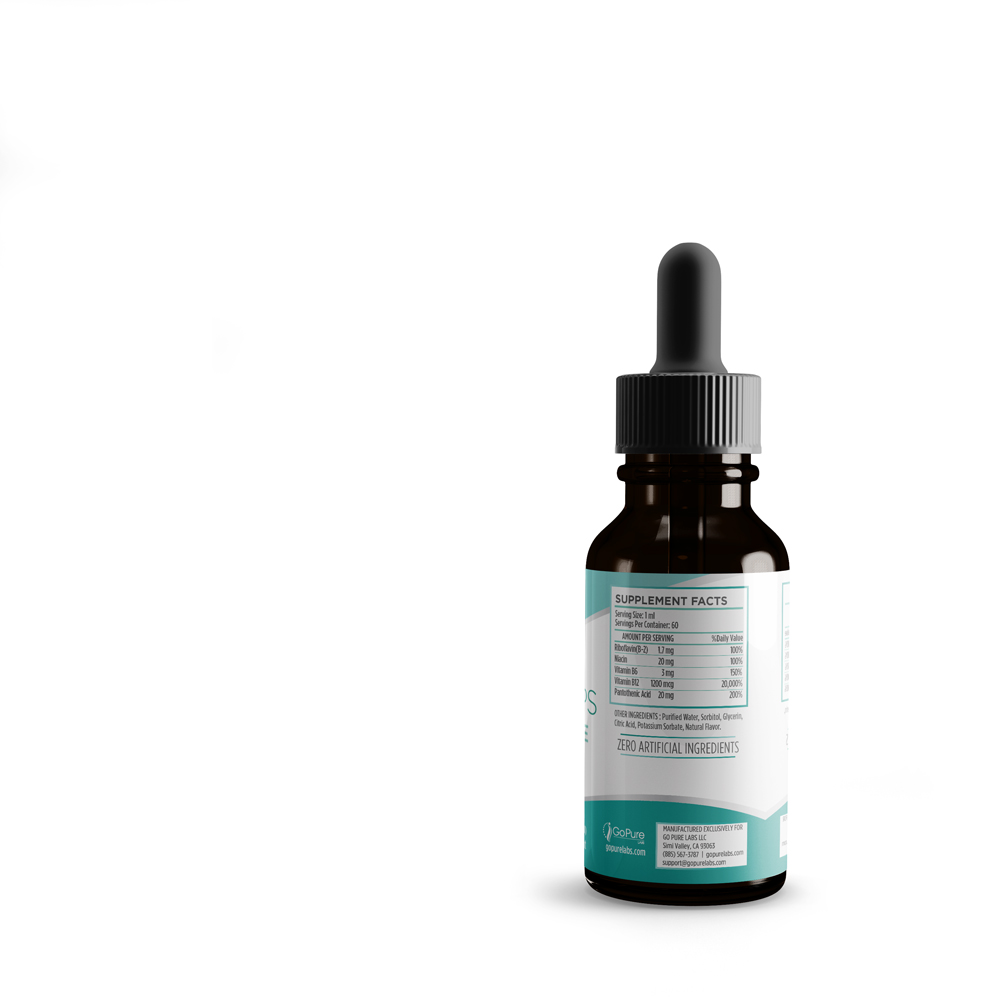 ---
* Product statements have not been evaluated by the FDA. Products are not intended to diagnose, treat, cure, or prevent any disease.  
* Individual results may vary
Customer Reviews
TB
04/04/2018
Tonya B.
United States
B-12 drops
I can tell a hige difference in my energy levels since using the B-12 drops. I like how quickly the vitamins get in to my system with drops over pills or capsules. They are high quality and I really appreciate that as someone who is very conscious of what I put into my body. Thank you!
01/04/2018
James H.
United States
Great product at a good cost!
I have a vitamin B-12 deficiency and I am prescribed to take shots every other week. This is a great product that keeps my energy level up during the day when my shots are in between weeks. I've tried other vitamin B-12 supplements but nothing compares to these drops. Great product at a good cost!!
Related Items