UnMind Sleep Formula 60 Ct.
UnMind Sleep Formula
Being able to relax and get a good night's sleep is one of the most important human functions. Yet many people of all ages continue to struggle with achieving it. While many turn to strong medications to help them with a good night's sleep, there is a natural formula that is safe and effective, in addition to helping you sleep soundly without that morning grogginess.
UnMind Sleep Formula by Compound Mind is a natural, non-habit formula designed to promote optimal sleep and bring some relaxation to your daily routine. Made with Melatonin, in addition to herbs such as Chamomile, Valerian, Skullcap, Lemon Balm, Passion Fruit and Hops, this proprietary blend has been formulated to help your body obtain a healthy amount of rest.
What are the benefits of UnMind?
A healthy sleep cycle for those with occasional insomnia.

Decreased chronic pain.

Soothe anxiety & stress.

Calm brain activity and rejuvenate the nervous system.

Regulate your body

Make your body feel rejuvenated & energized when you wake up
When you buy Un Mind Sleep Formula from Compound, you receive
A product containing L-Tryptophan, Chamomile, a herb often found in tea used to calm anxiety and settle the stomach; Valerian, renowned for its calming effect; Goji Berry and Skullcap, a medicinal plant used to reduce inflammation and stimulate blood flow Skullcap is known to steady the nervous system.
A proprietary blend that includes Passion Fruit, known to help when physical or mental strain results in insomnia or stress; Hops, helpful for nervous disorders, used for its sedative properties in many European countries; and Lemon Balm, a perennial herbaceous plant used to treat anxiety, sleep disorders and indigestion.
A compound containing Melatonin, well-known to combat jet lag and easy sleep problems like insomnia.
A product containing zero fillers, binders or artificial ingredients.
A formula that is non-GMO, gluten free, dairy free and soy free.
A product manufactured in the USA at FDA inspected and GMP approved facilities.
---
Ingredients & Serving Size
SUGGESTED USE: As a dietary supplement take two (2) veggie capsules once a day. For best results take 20-30 min before a meal with an 8oz. glass of water or as directed by your healthcare professional.
CAUTION: Do not exceed recommended dose. Pregnant or nursing mothers, children under the age of 18, and individuals with a known medical condition should consult a physician before using this or any dietary supplement. Always consult your physician before taking any supplement or medication.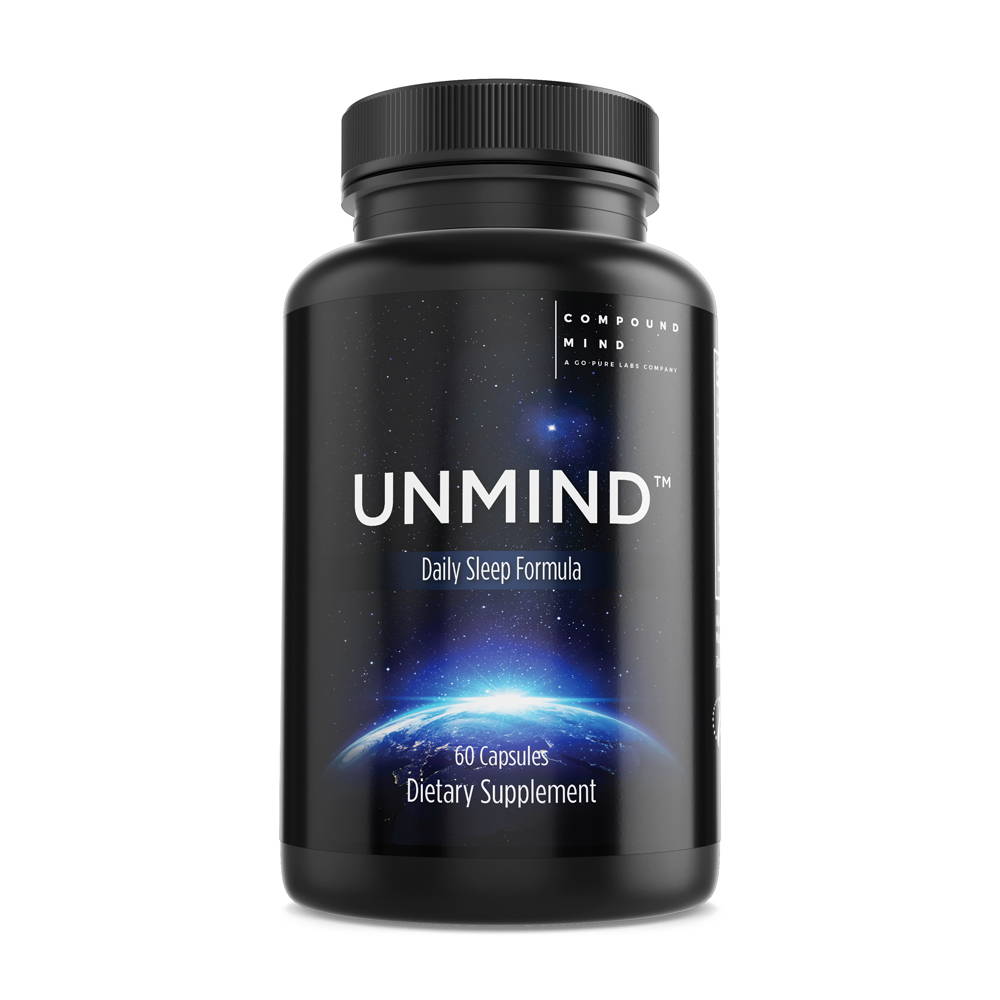 ---
* Product statements have not been evaluated by the FDA. Products are not intended to diagnose, treat, cure, or prevent any disease.  
* Individual results may vary
Customer Reviews
Better night's rest!
For someone who has only tried melatonin, I have "rest assured" knowing this product also has good ingredients, too!
Related Items